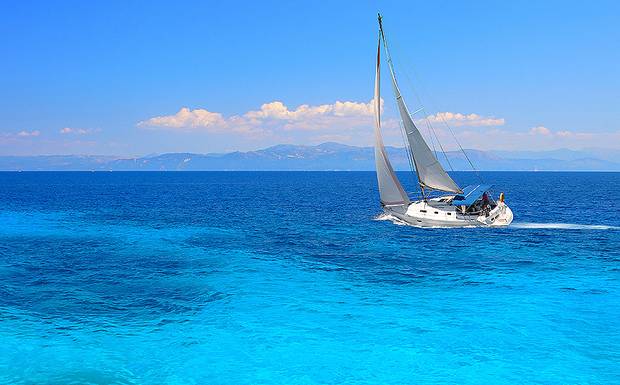 How to book
The first step is to let us have as much information as possible so we can advise you on the best yacht for your holiday. We will need to know the dates when you wish to travel, your cruising area of choice, and number of guests in your charter tour. We will then provide you with a list of available yachts, which would be suitable for you and your tour. Once you have chosen your preferred yacht your charter broker will confirm availability of the yacht, dates, location/cruising area and costs.
When all the details are agreed, a Charter Agreement will be drafted and sent to you for signature. Once we have received the signed Charter Agreement and first payment as detailed, the Agreement is then sent to the owner for countersignature and the Agreement is formed. A completed copy is returned to you for your retention. If the Agreement is not signed by the charter client within 48 hrs of it being sent, the Agreement will be voided and the yacht will become available again.
As part of the process to ensure that your charter is catered to your specifications, we will send you a Preference Sheet questionnaire to give us as much information as possible about the requirements of your charter tour. This includes details of your travel arrangements, guests, any special occasions such as birthdays or anniversaries, general likes and dislikes, and your dietary requirements, so that the chef can tailor the onboard dining accordingly (optional).
Six weeks prior to the commencement of your charter, En Plo Yachting will request the balance payment and, if applicable, the Advance Provisioning Allowance (APA), plus any taxes delivery/redelivery fees and security deposit. The APA is forwarded to the Skipper to purchase provisions ready for your arrival.
Prior to your charter commencing we will ask the Captain of the yacht to contact you to discuss any last minute requirements you may have.
Terms and Extras
All cruising waters have different terms of charter. Please find below the various terms
COSTS
Inclusive of the charter fee is the yacht, and crew. Extra costs include, but are not limited to:
Shoreside transport
Fuel for the main engines and generators
Fuel for tenders and water sports equipment
Food and all beverages for the Charter Party
Berthing fees and other harbour charges including pilots' fees
Local taxes
Divers' fees
Customs formalities
Any charges for waste disposal
Charges for water and electricity taken from shore
Ships' agents' fees where applicable
Personal laundry
Charter Party communications and internet use.
When an APA is established for your charter, this is collected with your final balance. The APA is then forwarded to the Skipper of your yacht to purchase provisions ready for your arrival.
Costs accountable to the charterer that are incurred by the yacht are deducted from the APA and full accounts are provided at the end of the charter. At the end of the charter any remaining APA funds are returned to the charterer. Occasionally the APA may be insufficient, the Skipper will advise if additional funds are required.
Conditions
VAT / TVA / IVA
Yachts operating within the EU may be required to collect Value Added Tax (VAT /TVA /IVA) on charter activity. The rates can vary from country to country (16-25%). Under EU Law this is normally payable by the charterer. However there are variations in the local application of VAT and in some jurisdictions qualifying vessels can be deemed to be exempt from this tax.
SMOKING
Some yachts will allow smoking on deck only, please check with us for individual restrictions.
DRUGS AND WEAPONS
Possession of drugs or weapons by any member of a charter party will result in the immediate termination of the charter without refund or recourse.
CHILDREN
There are age limitations for young children on some charters. On all yachts children must be accompanied at all times by a responsible adult within the charter trip. The crew of the yacht cannot be made responsible for children at any time .
TRAVEL INSURANCE
It is the responsibility of the charterer to arrange suitable travel insurance for the charter trip. Special provision may be required to cover certain water sports eg water-skiing etc.
CHARTER YACHT DISCLAIMER
The yacht charters and their particulars displayed in the results above are displayed in good faith and whilst believed to be correct are not guaranteed. All information is subject to change without notice and is without warrantee.